pyroclasticDusk
Oscilloscopic Symphony

he/him

🥴

Last Login:

pyroclasticDusk
's interests
| | |
| --- | --- |
| General | Coding, Writing, Thinking |
| Music | PRS | TMBG | Lifeformed | BOC | Atronach's Aura | Neil Cic | Justice | BIG DATA | plenka | priroda | heXic HD (urbex?) |
| Games | hendecad, Stardew, heXic HD, MYST, Castle Crashers, Noita, ROR2, The Stanley Parable, MC, Astroneer, Terraria |
| Books | lots. maybe later ill fill this one out |
| Heroes | Fred Hampton |
pyroclasticDusk

is in your extended network
pyroclasticDusk

's latest blogs
pyroclasticDusk

's blurbs
About me:
new & fancy theme loader library
Previous themes
To use the theme loader, drag the "V4" into your bookmarks bar and click it. Then select a theme.
Unreleased themes
Legacy themes (myspace 93)
cool image, click this to toggle
Looking for something to do?
Metasearch the Library of Babel for bookmarked human works
Explore infinity

A 'game' called Nested, made by the guy who made cookie clicker.
If we're the derivative work, where's the integral?

Where it, in some parts, began
BitBurner
Incremental game about hacking, requires some basic knowledge of javascript stuffs.
BitBurner
I would have put an iframe here, but it doesn't really work...
Spend your time wisely
Minesweeper
makes for a good boredom buster
look
it me
hi
look at this card game i made
how to play
draw a card from a pile (draw/bank, may be toggled with the arrow), place it either on the board (according to 3 rules) or from the draw pile to the bank (at any time)
rule 1: a card must be played on a lower value card of a matching suit, if one exists, this is known as an "upgrade"; otherwise see rule 2.
rule 2: if no possible "upgrade" moves exist for the card to be played, it may be placed adjacent to a higher card.
rule 3: a new card cannot be played in the same row or column as another card of the same suit.
points are earned for every direct "upgrade" move, ie playing a 7 onto a 6, with escalating rewards the more times in a row this is done (combo).
points are also awarded at the end of the game for every card played on the board, and deducted (by the face value) when a card has no possible moves (after the main deck runs out and a card cannot be played)
total score is displayed at the end, or can be shown by pressing [S].
please excuse the lag and or lack of browser cross-compatibility
todo:
describe myself (im going to do this!! eventually....)
fix the fuckin. uh. uhhh...
trim unnecessary code (try to delete every line, and keep everything that is essential to how the page looks)
convert my old themes into new theme format
meet new people :D
Who I'd like to meet:
people who make their profile pictures have a 1:1 height-width ratio. i appreciate you
people who need help coding, or dont. either is cool.
people i know. and people i dont know yet
people who have something to share, as well as people who want to have something shared with them.
people who are also fans of the things i like.
,':?
anything which doesnt fall under the "people" category. im interested to know how you use the site.
pyroclasticDusk

's Friends

pyroclasticDusk has 110 friends.

Shoebox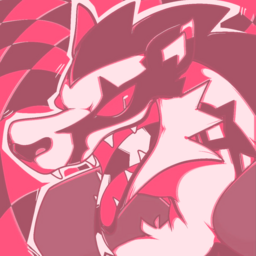 harold.p.coomer.phd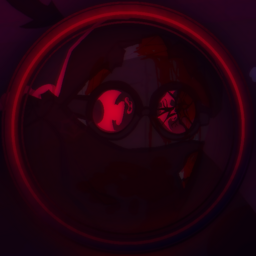 4pollo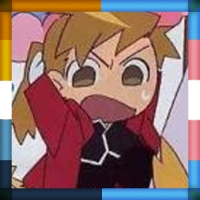 thex34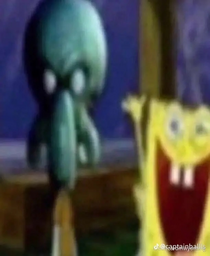 koala71783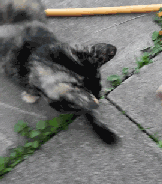 View
All
of
pyroclasticDusk
's Friends
Comments
Yoshimi


this page is great broooooo

ark63

Plopilpy


dude this is the best profile on here

Eejeeseeree


thanks for the suggestion, pyro!

Eejeeseeree


your page is EXTREMELY well-done bro. cool soup!

Aydoplaydoh


thank you for the explanation :D

you are such a kind fellow

Aydoplaydoh

punnetSys


your card game is so cool actually !!!!

hazelhitsbuttons


how did you make your profile look like this??

OtakuNintendoLover

DucksAreCool

Yoshimi


the css fucks my low end pc (also im on chrome)
but it worths it looks good

Aydoplaydoh


i like the Ochre-cursed Eve theme
is thie life half full or half empty

Tammie


love the website and the music, man. be safe.

444

apesevolved


sick profile you've got here i love it

ronika.t_t

shigaduhshay

zemi :3


spooky :3
perfect music choice, as always
10/9 for spoop

Borpaspin

Twb92


really cool page, i like the song :)

1882


i see, thank you for informing me what the fuck a kilometer is.

neil cicierega


good css i appreciate the orange

Tom

Shoebox


i was actually thinking of making a darker, sleeper page and have the music as the music that plays when you would go underground in the dreamyard, its like slowed down r smthing, but im having trouble finding it :(

HugHub


Sorry for being late on the hug part. i hope they will make up for it.







harold.p.coomer.phd


cvrsed

aaronic


yo your css and the previous grey one are so rad

Shoebox

1882


i agree w u!! his music is pretty nice, i rlly like his songs!!

Mark Zuckerberg


Thanks for the add! I have your personal information

koala71783


i haves similar but some are less made

linzjordan4


valentine by snail mail better

Mario Mario

cufk.tish.sips

cufk.tish.sips


how are you today pyroclasticDusk from DameDaNeSpace

rukia

Tom

Shoebox


i keep reading your username as pyroclasticDuck

SEP64 Productions


How many owned accounts are too much accounts? I currently own 3 here.

Steve Minecraft

Shoebox


us, Black Rock Shooter and Mercedes Powers are the only active :þ

Hatsune Miku

H3

4pollo

Shoebox

harold.p.coomer.phd

pyroclasticDusk