Tammie
I play SS13 too much and I wanna play as a moff on shiptest/TGstation

Micro/Wave (I'm a male apparently)

Poland

Last Login:

| | |
| --- | --- |
| General | SS13, Snorting drywall, Gaming, drawing |
| Music | Space Asshole by Chris Remos |
| Movies | Avatar 2 |
| Television | Breaking Bad (only the first episode) and You've been framed! |
| Games | SS13, GMod, SS14, Rimworld, obscure games |
| Books | The Drug User's Bible |
| Heroes | The SS13 devs who work hard to make SS13 fun, |
i once sent my friend the entire bee movie script
`
Tammie

is in your extended network
Tammie

's blurbs
About me:
Polish dumbshit who lives in england now apparently
I love guns, SS13, every fuckin SS13 server, Xbox360, Computers and sleep deprivation.
My BYOND username is Tammie21 and I post random stories to tumblr about ss13. Drawing is a hobby of mine. I'm not pretty good at it.
Moths are pretty cool
I just wanna become a mothman and be coined the local cryptid for terrorising the poor people who just wanna walk their dogs
Watch this https://youtu.be/OMQGgWnKLNEPa
Who I'd like to meet:
Tammie

's Friends

Tammie has 18 friends.

solidsnakegaming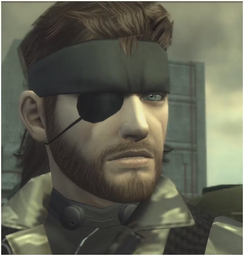 apesevolved

harold.p.coomer.phd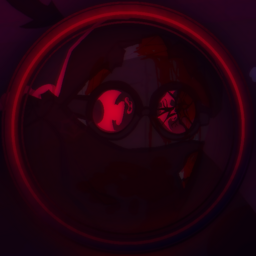 koala71783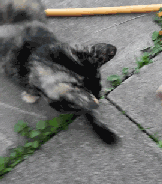 INZIM33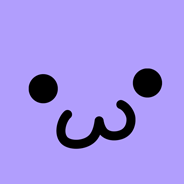 kerrym366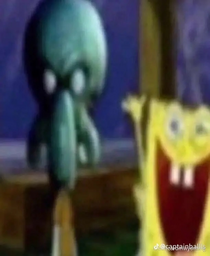 pyroclasticDusk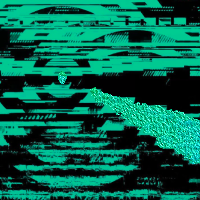 View
All
of
Tammie
's Friends
Comments
solidsnakegaming


⠀⠀⠀⠀⠀⠀⠀⠀⠀⠀⠀⠀⠀⠀⠀⠀⢠⠊⡆⠀⠀⠀⠀⠀⠀⠀⠀⠀⠀⠀⠀⠀⠀⠀⠀⠀⠀⠀⠀⠀⠀⠀⠀⠀⠀⠀⠀⠀⠀⠀
⠀⠀⠀⠀⠀⠀⠀⠀⠀⠀⠀⠀⠀⠀⠀⢀⠧⠀⡇⠀⠀⠀⠀⠀⠀⠀⠀⠀⠀⠀⠀⠀⠀⠀⠀⠀⠀⠀⠀⠀⠀⠀⠀⠀⠀⠀⠀⠀⠀⠀
⠀⠀⠀⠀⠀⠀⠀⠀⠀⠀⠀⠀⠀⠀⠀⣼⠁⠂⢇⠀⠀⠀⠀⠀⠀⠀⠀⠀⠀⠀⠀⠀⠀⠀⠀⠀⠀⠀⠀⠀⠀⠀⠀⠀⠀⠀⠀⠀⠀⠀
⠀⠀⠀⠀⠀⠀⠀⠀⠀⠀⠀⠀⠀⠀⢰⡍⠠⢈⢰⡀⠀⠀⠀⠀⠀⠀⠀⠀⠀⠀⠀⠀⠀⠀⠀⠀⠀⠀⠀⠀⠀⠀⠀⠀⠀⠀⠀⠀⠀⠀
⠀⠀⠀⠀⠀⠀⠀⠀⠀⠀⠀⠀⠀⠀⡔⢀⠐⠠⠘⣇⠀⠀⠀⠀⠀⠀⠀⠀⠀⠀⠀⠀⠀⠀⠀⠀⠀⠀⠀⠀⠀⠀⠀⠀⠀⠀⠀⠀⠀⠀
⠀⠀⠀⠀⠀⠀⠀⠀⠀⠀⠀⠀⠀⢼⠁⠄⡈⠐⡀⢛⠀⠀⠀⠀⠀⠀⠀⠀⠀⠀⠀⠀⠀⠀⠀⠀⠀⠀⠀⠀⠀⠀⠀⠀⠀⠀⠀⠀⠀⠀
⠀⠀⠀⠀⠀⠀⠀⠀⠀⠀⠀⠀⢠⠏⢀⠂⠄⠡⠐⠈⢣⠀⠀⠀⠀⠀⠀⠀⠀⠀⠀⠀⠀⠀⠀⠀⠀⠀⠀⠀⠀⠀⠀⠀⠀⠀⠀⠀⠀⠀
⠀⠀⠀⠀⠀⠀⠀⠀⠀⠀⠀⠀⡎⢀⠂⡈⠄⢁⠂⠡⢸⡀⠀⠀⠀⠀⠀⠀⠀⠀⠀⠀⠀⠀⠀⠀⠀⠀⠀⠀⠀⠀⠀⠀⠀⠀⠀⠀⠀⠀
⠀⠀⠀⠀⠀⠀⠀⠀⠀⠀⠀⡸⢀⠂⡐⠠⢈⠀⢂⠡⠀⢇⠀⠀⠀⠀⠀⠀⠀⠀⠀⠀⠀⠀⠀⠀⠀⠀⠀⠀⠀⠀⠀⠀⠀⠀⠀⠀⠀⠀
⠀⠀⠀⠀⠀⠀⠀⠀⠀⠀⢠⠋⢀⠐⡀⠂⠄⡈⠄⠠⢁⢸⡀⠀⠀⠀⠀⠀⠀⠀⠀⠀⠀⠀⠀⠀⠀⠀⠀⠀⠀⠀⠀⠀⠀⠀⠀⠀⠀⠀
⠀⠀⠀⠀⠀⠀⠀⠀⠀⠀⣎⠐⡀⠂⠄⡁⢂⠐⢈⠐⡀⠂⢱⠀⠀⠀⠀⠀⠀⠀⠀⠀⠀⠀⠀⠀⠀⠀⠀⠀⠀⠀⠀⠀⠀⠀⠀⠀⠀⠀
⠀⠀⠀⠀⠀⠀⠀⠀⠀⢸⡆⢀⠀⠁⠆⠰⢀⠈⠀⠆⡀⠁⠆⢇⠀⠀⠀⠀⠀⠀⠀⠀⠀⠀⠀⠀⠀⠀⠀⠀⠀⠀⠀⠀⠀⠀⠀⠀⠀⠀
⠀⠀⠀⠀⠀⠀⠀⠀⠀⡎⠁⠄⡈⠐⡈⠐⠠⢈⠐⠠⢀⠡⢈⠈⣦⠀⠀⠀⠀⠀⠀⠀⠀⠀⠀⠀⠀⠀⠀⠀⠀⠀⠀⠀⠀⠀⠀⠀⠀⠀
⠀⠀⠀⠀⠀⠀⠀⠀⠀⡷⠈⠠⢀⠡⢀⠁⠂⠄⡈⠐⡀⠂⠄⢂⠸⡆⠀⠀⠀⠀⠀⠀⠀⠀⠀⠀⠀⠀⠀⠀⠀⠀⠀⠀⠀⠀⠀⠀⠀⠀
⠀⠀⠀⠀⠀⠀⠀⠀⠀⠆⠠⠁⠂⠄⢂⠈⡐⠠⢀⠡⢀⠡⢈⠠⠀⠌⢲⠀⠀⠀⠀⠀⠀⠀⠀⠀⠀⠀⠀⠀⠀⠀⠀⠀⠀⠀⠀⠀⠀⠀
⠀⠀⠀⠀⠀⠀⠀⠀⠀⡃⠄⠡⢈⠐⡀⠂⠄⡁⠂⠄⠂⠄⢂⠠⠁⠂⠄⢳⡀⢀⡀⠀⠀⠀⠀⠀⠀⠀⠀⠀⠀⠀⠀⠀⠀⠀⠀⠀⠀⠀
⠀⠀⠀⠀⠀⠒⠶⢤⣤⣷⡌⠐⡀⠂⠄⡁⠂⠄⡁⠂⠡⢈⠠⢀⠡⢈⠐⡀⠸⢼⡇⠀⠀⡔⢫⠂⠀⠀⠀⠀⠀⠀⠀⠀⠀⠀⠀⠀⠀⠀
⡾⢄⠀⠀⠀⠀⠀⠘⠻⣿⣿⣷⣠⣌⣄⣤⣡⣦⣼⡷⠷⠿⠿⠿⠿⢿⣿⣿⠷⠿⣿⡄⢠⠛⢸⠀⠀⠀⠀⠀⠀⠀⠀⠀⠀⠀⠀⠀⠀⠀
⣟⠀⠓⠠⡀⢀⣀⣀⣀⣿⣿⣿⣿⣿⠛⠛⠛⠁⢩⡟⠻⠳⣄⠀⢘⡏⠉⠙⠇⠀⠉⣧⣏⠀⢸⠀⠀⠀⠀⠀⠀⠀⠀⠀⠀⠀⠀⠀⠀⠀
⣏⢀⡀⠀⠉⢆⠙⢿⣿⣿⣿⣿⣿⣏⠀⠀⠀⠀⢨⡴⠶⡖⢻⡆⢠⡟⣉⣉⢯⢆⠀⢹⣿⠁⢸⠀⠀⠀⠀⠀⠀⠀⠀⠀⠀⠀⠀⠀⠀⠀
⢹⠈⠻⣆⠀⠈⠢⢼⣿⣿⣿⣿⣿⣿⠀⠀⠀⠀⢸⣤⣴⣿⡍⢹⠀⣿⣯⡟⠉⠹⡄⠀⢻⠀⠉⢆⠀⠀⠀⠀⠀⠀⠀⠀⠀⠀⠀⠀⠀⠀
⠈⢧⠀⣹⣷⣀⠀⠈⠙⣿⡿⣿⡿⠛⠀⠀⠀⠀⢈⡻⣉⣉⣠⡾⠀⢈⠫⡤⣤⢾⡇⠀⠈⢧⠄⢘⡆⠀⠀⠀⠀⠀⠀⠀⠀⠀⠀⠀⠀⠀
⠀⠀⢣⡌⠀⠸⡄⠀⠀⠘⣧⡏⠁⠀⠀⠀⠀⠀⠈⠙⣶⣤⡞⠁⠀⠈⡳⣦⠴⠁⠀⠀⠀⠘⡆⢨⡇⠀⠀⠀⠀⠀⠀⠀⠀⠀⠀⠀⠀⠀
⠀⠀⠀⠑⣦⣄⡀⠀⠀⢀⡇⠀⠀⠀⠀⠀⠀⠀⠀⠀⠀⠀⠀⢴⡇⠀⢿⣀⠀⠀⢰⡄⢰⣶⣽⠋⠀⠀⠀⠀⠀⠀⠀⠀⠀⠀⠀⠀⠀⠀
⠀⠀⠀⠀⠀⠀⡹⡷⠶⠿⠁⠀⠀⣠⣼⣟⣿⠆⠀⠀⠀⠀⢠⣼⡇⠀⠀⠹⣷⣄⠈⠳⠤⣜⢯⣷⡀⠀⠀⠀⠀⠀⠀⠀⠀⠀⠀⠀⠀⠀
⠀⠀⠀⠀⠀⠀⡟⠀⠀⠀⠀⠀⢠⣿⡞⠙⠁⠀⢸⠇⠀⣤⣿⣿⡇⠀⠀⠀⢹⣿⣿⣦⣀⠙⠳⡄⠘⢤⠀⠀⠀⠀⠀⠀⠀⠀⠀⠀⠀⠀
⠀⠀⠀⠀⠀⠀⡇⠀⠀⠀⠀⠀⠈⠀⢠⣤⡴⠶⠋⠀⠾⠟⠙⠛⡇⠀⠀⠀⠰⢟⠛⠹⠟⠛⠀⢹⡀⠀⡇⠀⠀⠀⠀⠀⠀⠀⠀⠀⠀⠀
⠀⠀⠀⠀⢠⠞⠀⠀⠀⠀⠀⢀⣠⡾⠋⠀⠀⠀⠀⠀⠀⠀⠀⠀⡇⠀⠀⠀⡀⢜⣦⠀⣀⡤⢄⣨⡇⠀⡇⠀⠀⠀⠀⠀⠀⠀⠀⠀⠀⠀
⠀⠀⠀⠀⣸⠀⠀⠀⠀⠀⢀⣾⠏⢀⣀⣠⠦⠴⠤⠦⠴⣄⣀⣀⣿⠀⠀⠀⠘⡀⠙⡏⠁⠀⠀⡼⠃⠀⢣⠀⠀⠀⠀⠀⠀⠀⠀⠀⠀⠀
⠀⠀⠀⠀⣿⠀⠀⠀⠀⠀⠀⢿⡖⠋⠁⠀⠀⠀⠀⠀⠀⠀⠀⠀⢻⡄⠀⠀⠀⠁⣡⠇⠀⠀⢸⠁⠀⠀⢸⠀⠀⠀⠀⠀⠀⠀⠀⠀⠀⠀
⠀⠀⠀⠀⢟⠀⠀⠀⠀⠀⠀⠈⠙⣆⠀⠀⠀⠀⠀⠀⠀⢀⣀⠀⠀⠙⠒⠦⠤⣼⣉⣤⠖⠒⠈⠀⠀⠀⢸⠀⠀⠀⠀⠀⠀⠀⠀⠀⠀⠀
⠀⠀⠀⠀⠈⣣⣄⠀⠀⠀⠀⠀⠀⠈⠁⠀⠀⠀⠀⠀⠀⠀⠈⠹⣶⣧⣤⣤⣤⡞⠛⠁⠀⠀⠀⡇⠀⠀⣼⡀⠀⠀⠀⠀⠀⠀⠀⠀⠀⠀
⠀⠀⠀⢠⠖⠁⠙⣟⠛⠚⠁⠀⠀⠀⠀⠀⠀⠀⠀⠀⠀⠀⠀⠀⠀⠀⠉⠉⠉⠀⠀⠀⠀⠀⠀⡇⠀⢰⡇⠑⢢⡀⠀⠀⠀⠀⠀⠀⠀⠀
⠀⠀⣠⠇⢠⠈⡐⠸⣆⡀⠀⠀⠀⠀⠀⠀⠀⢠⠀⠀⠀⠀⠀⠀⠀⠀⠀⠀⠀⠀⠀⠀⠀⠀⠀⣇⣤⡟⢀⠐⡀⠉⡆⠀⠀⠀⠀⠀⠀⠀
⠀⠀⡏⠀⣾⠀⠰⢀⠈⠹⢶⣆⣀⠀⠀⠀⠀⢸⣆⠀⠀⠀⠀⠀⠀⠀⠀⠀⠀⠀⠀⠀⠀⠀⢰⣿⠁⢹⡆⣶⡎⠁⡇⠀⠀⠀⠀⠀⠀⠀
⠀⢸⠀⢂⠸⣷⡞⠀⢂⠐⡀⢈⠙⡖⠦⣤⣀⡀⠘⢶⡀⠀⠀⠀⠀⠀⠀⠀⠀⠀⠀⠀⠀⠀⣸⠀⡐⢸⡇⠘⢻⠀⡇⠀⠀⠀⠀⠀⠀⠀
⠀⠸⡀⠂⠄⡹⠄⡁⢂⠐⡀⠂⠌⢳⡄⠠⢈⠉⡙⠲⠽⣿⣤⡀⢀⡀⠀⠀⠀⠀⠀⠀⣀⣴⣇⣰⣠⡼⠃⠐⢸⡗⠁⠀⠀⠀⠀⠀⠀⠀
⠀⠀⠉⠲⢾⠃⠐⠠⢀⠂⠄⡁⠂⠌⢳⠀⢂⠐⠠⣐⣴⣶⠚⠟⠿⠓⠶⣶⣶⣶⣶⣶⣿⠁⠉⠉⡁⠠⢀⠁⠂⠙⡄⠀⠀⠀⠀⠀⠀⠀
⠀⠀⠀⠀⢸⠀⡁⠂⠄⢂⠐⠠⢁⠈⠄⠹⠶⠞⠋⠉⠄⠠⠐⡀⠂⠌⡀⢸⣯⢿⡿⣿⣽⣇⣈⣴⣤⣥⣦⣬⣶⣷⣇⠀⠀⠀⠀⠀⠀⠀
⠀⠀⠀⠀⢸⣶⣦⣥⣌⣠⣈⠐⠠⠈⠄⡁⠄⠠⠁⢌⣠⣁⣂⣤⣵⣤⣦⡿⢿⢯⣽⣭⣿⢿⡽⣏⡿⣽⣫⣿⣷⣻⡾⣄⠀⠀⠀⠀⠀⠀
⠀⠀⠀⠀⣸⢿⣾⣽⣻⡟⣿⣻⢿⡿⣿⣻⢿⡿⣿⡟⣿⢻⣿⣹⣏⣯⢿⣃⣽⣬⣿⣿⠯⠟⠛⠛⠋⠉⢁⠀⡀⠄⣀⣄⠱⠀⠀⠀⠀⠀
⠀⠀⠀⠈⠳⣀⢀⠀⠄⠛⢉⠋⢋⠙⡉⠋⢋⠙⡉⠛⢉⠛⠀⡀⠠⠁⡀⠄⡀⡰⠋⣿⣷⣀⣂⣰⣬⣴⡖⠒⠉⠉⠉⠀⠀⠀⠀⠀⠀⠀
⠀⠀⠀⠀⠀⠀⠉⠙⠒⠮⠤⣐⣀⣂⣄⣁⣂⣄⣐⣀⣂⣄⣡⣀⣡⣦⣴⡚⠋⠀⢀⣼⣿⣿⣿⣿⣿⣿⣿⣶⣶⣶⣤⣤⣄⣀⡀⠀⠀⠀
⠀⠀⠀⠀⠀⠀⠀⠀⢀⣤⣶⣿⣿⣿⣿⣿⣿⣿⣿⣿⣿⣿⣿⣿⣿⣿⣿⠇⠀⠀⠿⠿⠿⠛⠛⠛⠛⠛⠛⠛⠛⠛⠿⠿⠿⣿⣿⣷⣤⡀
⠀⠀⠀⠀⠀⠀⢀⣴⣿⣿⣿⣿⣿⣿⡿⠿⠿⠛⠛⠛⠛⠋⠉⠉⠀⠀⠀⠀⠀⠀⠀⠀⠀⠀⠀⠀⠀⠀⠀⠀⠀⠀⠀⠀⠀⠀⠉⠙⠛⠛
⠀⠀⠀⠀⠀⣴⣿⠿⠛⠛⠋⠉⠀⠀⠀⠀

solidsnakegaming

Wario

apesevolved

harold.p.coomer.phd


Tom

apesevolved

Tammie


grapaphicscas deisign is my passsionsd

clown

Tammie

apesevolved