Shoebox
shit urself

any go wild

Ireland

Last Login:

| | |
| --- | --- |
| General | Pokemon, rabbits, bugs, marine biology, botany, jerma, madness combat, stamp and blinkie collecting, furry shit, watching cooking videos, having shit opinions, im really not that interesting |
| Music | ICP, Renard, Jackal Queenston, Rotteen, Bandetto, Furries in a Blender, Machine Girl, Gorillaz, Weezer, Off The Hook, The Prodigy, The Smiths, Pokémon b/w ost., |
| Movies | dunno |
| Television | MLP FIM, Bigtop Burger, Breaking Bad, Devilman Crybaby kinda???, any cartoon i can get my mitts on |
| Games | Stardew Valley, Majora's Mask, Hades, Splatoon, Pkmn B/W, pkmn LA, pkmn emerald, pkmn pinball, Shin megami tensei 4 and 5, LoZ minish cap, Warioware, nintendogs, ACNH, sam and max hit the road, did i mention i was a Nintendo fan? |
| Books | The Wind in the Willows, Sam and Max and uh... i cant read honestly |
| Heroes | miss piggy, marketplier, mutahar and jerm a :) |
Shoebox

is in your extended network
Shoebox

's blurbs
About me:

hi im Kei
INTP-T ✦ Earl Gray T.#8532
can you guess my favourite color lol?
Who I'd like to meet:
im already good friends with your mother
Shoebox

's Friends

Shoebox has 94 friends.

koala71783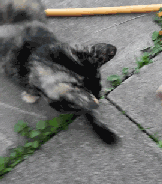 harold.p.coomer.phd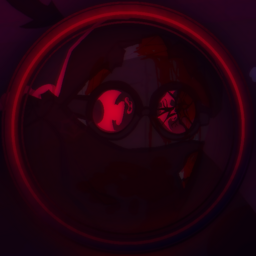 4pollo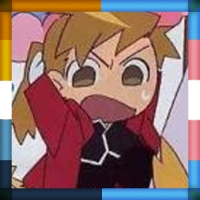 pyroclasticDusk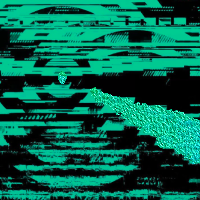 thex34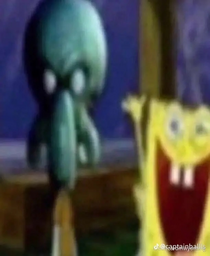 porgo!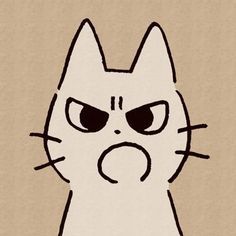 SonyDude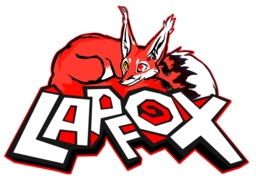 ajcjxej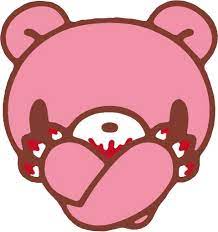 View
All
of
Shoebox
's Friends
Comments
Shoebox


holy shit 4 people online at once

DucksAreCool

apesevolved

Shoebox

Phoney

Shoebox


theres no point in putting "under 15 dont add me" anywhere on my page cus they apparently cant fucking read

Shoebox

shigaduhshay

ajcjxej

1882

Shoebox

KoiEtsuko


ur profile music makes me wanna do a little jig. makes me wanna replay pokemon rangers. makes me (⁠ ⁠╹⁠▽⁠╹⁠ ⁠)

squigglywigglyworms


omg an off the hook stan u just like me fr

Shoebox

DanLeMan


good music, i like


KoiEtsuko


points jerma fan detected. (⁠◍⁠•⁠ᴗ⁠•⁠◍⁠)

your doctor

TheRedPantsGuy

Shoebox


1882


oh my fucking god, hes disgusting

1882


I ACCIDENTALLY DELETED YOUR COMMENT IM SOS ORRY REHUJMEFHASHBA also i wanna know why u hate matpat, idk what he did

HugHub


Of course!

1882

IggyBoy12


Friendly person, me likeey

Mark Zuckerberg


Thanks for the add! I have your personal information

SEP64 Productions


I'm watching breaking bad rn hope it's good

Shoebox

Tom


The 4 horsemen of being chronically online on this website

SEP64 Productions

your doctor


not enough stamps but i like the music, 8/10

crooz

harold.p.coomer.phd


TABKU!!!! as alwayz i love urs too!!! >_<

Shoebox

harold.p.coomer.phd


silluy smelly... i see u online >:]

Shoebox

SEP64 CSS ACCOUNT


Breaking News: Man gets hyped after figuring out he can enlarge his guinea pig.

Shoebox

Shoebox


hold on does this work

SEP64 Productions


u probably got an error on my page bc im still working on it

neil cicierega

Shoebox

neko

Shoebox

Tom

pyroclasticDusk

Shoebox

harold.p.coomer.phd


ponies

SEP64 CSS ACCOUNT

harold.p.coomer.phd


kei ilysfm u dont even KNOW.... why ur so cool

Shoebox

mio


JH NO WAY YOU SAW ITTTTTTTTTTTTTTTTTT I WAS TESTING SOMETHING LMFAO IM SORRY

mio


helluo,, YI JYST SO UR JERMA STAMPS OH MY GODLMDAOO hes so!!!!!!!!!!!!!!!:)))

Shoebox

mio

pyroclasticDusk


jammin to your page music

Tom


How does it feel to be my first friend besides 1024x2?

SEP64 CSS ACCOUNT


Tbh comment css is usually really bad because most of the time it's obstructed by meme css

Shoebox


comments css is for losers

Shoebox


oh im so good at css im so fucking sexy oh my god

pyroclasticDusk

pyroclasticDusk

anthorix

SEP64 CSS ACCOUNT

1882


i'm on pc! inspect has A LOT of extra stuff implemented on the code and i cant tell where to start to make it work.

Shoebox

SEP64 CSS ACCOUNT


I do not smell nor suck balls!! I merely experience emence torture when the wii web browser is more compatible on this site than my phone.

Shoebox

SEP64 CSS ACCOUNT


I hope you friended me specifically because I mentioned you in the apology blog

1024x2

Tom

pyroclasticDusk

pyroclasticDusk


its sad because the site has a lot of potential, being more feature rich than the original site while maintaining the familiar appearance. personally, its my favorite out of all of the clones, but it just doesn't have the userbase... id guess the reasons behind that involve

a) you cant just copy your css over
and
b) its themed around a dead meme,
and also probably
c) very little promotion...

but even if we had high levels of activity here, we'd probably run into server bandwidth / storage issues... maybe they'd be handled as well as or better than the original? we can only hope. i mean id imagine donation would help in that case but

pyroclasticDusk


i think at this point we may be the only regularly active users of this site

Steve Minecraft

Hatsune Miku

Shoebox


YAYYAYAYAYAYAYYAAY ♡♡♡♡♡♡♡♡♡

harold.p.coomer.phd


TACJLING YOU AND SPINNING YOU AROND

4pollo

H3


im doing good. just writing computer stuff

Hatsune Miku

harold.p.coomer.phd

Shoebox


PONY!!!!!!!!!!!!!!!!!!!!!!!!!!!!

harold.p.coomer.phd


hiya silly

Shoebox

H3


how to center da stamps:

.details::after{
    display: grid;
    justify-content: center;
    grid-template-columns: auto auto;

[all the rest here]


pyroclasticDusk

Shoebox


help how do i align my stamps help

Shoebox